Posted on June 15, 2017 in Services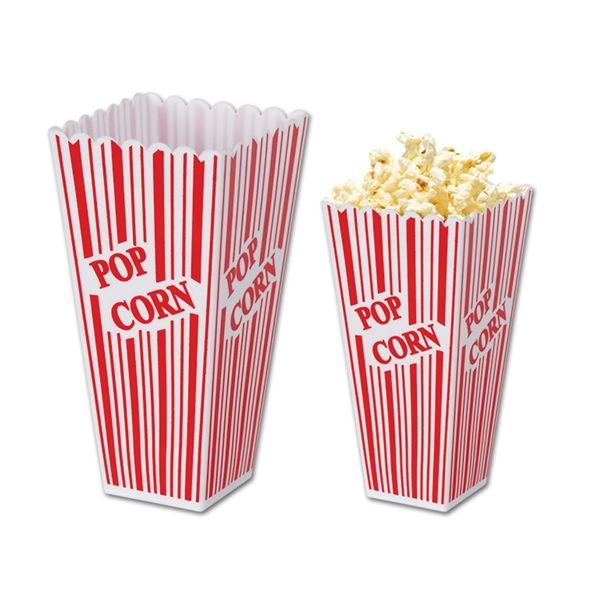 Popcorn is the famous corn that everyone in every age enjoy in different situation. Some people eat popcorn especially when they watch movies and during watching TV. We make special box or popcorn which are save and good for popcorn. We make these boxes in different variety but we give guarantee in our variety. We make these boxes in all standard sizes which are large medium and small these all are important and unique. Basically popcorn need that type box in which they are save and warm so we use thick layer in these boxes for keeping popcorn warmer.
Designing and Printing:
Usually popcorn boxes have simple decent design like lining design and dots designs etc. Designing for popcorn boxes are always colorful with dark colors. Our expert team choose stunning design then they apply different printing methods and they are expert in printing and this is the most important part in box making. They use different colors in printing like combination colors, one color direct printing 4/1, 4/2, 4/3 and 4/4 colors in printing. We do full color CMYK/PMS in printing process. We give some more options in printing like golden foiling, silver foiling, embossing ink raised and die cut in boxes.
We give full color printing, designing and free shipping in reasonable price which you can easily afford. Mostly popcorn boxes are long and deep but we many style boxes for you that give decent look.
We give one more favor which is logo. Logo is actually your brand name that introduce you in people and we add your brand name in different styles that can definitely increase your selling and popularity.
We give small tag line space in box in this space we give some basic info about you and your work.
Boxes are need in every product because it give complete protection and look. So you need box for your products we can make popcorn boxes according to your choice just tell us all requirements. We laminate our boxes with different shining sheets which are good for boxes because it give proper protection and beauty. We apply gloss matte and aqueous coating. We do UV coating also in box which is good for give extra sparkling look in box but UV is optional we do this service in user's choice. Normally we make popcorn boxes in foodie style but we make them all designs for you.